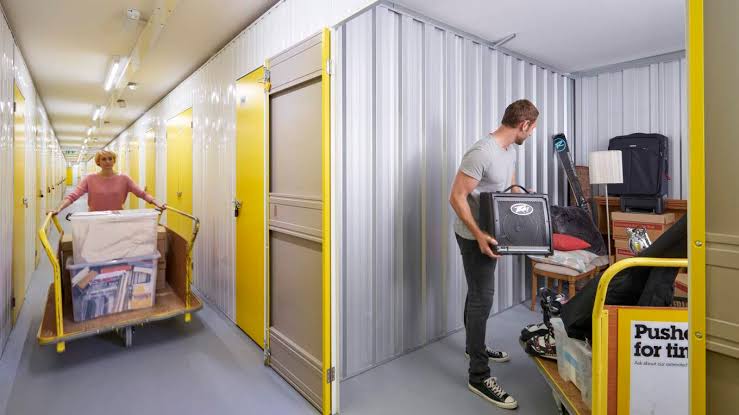 Although self-storage facilities are one of the most popular ways to store goods, many people still wonder how safe they really are. Whether you're storing a cherished collection, furniture or household goods, you'll want to ensure that your items are kept safe and secure at all times.
Fortunately, storage units provide an exceptional level of security, so you can be sure that your items are well-protected. Providing you choose a reputable storage company; you'll benefit from superior security features and round-the-clock surveillance.
How are storage units secured?
When you choose a storage unit, you'll be required to supply your own padlock or combination lock. This ensures that only you have access to the unit. A trustworthy storage firm won't hold the keys on your behalf or supply their own locks, as this could minimise the level of security.
Instead, you'll have complete control over who can access your storage unit and when they can do so.
In addition to this, you'll be required to take out storage unit insurance before you can place any items in the unit itself. This is a minimal cost but gives you peace of mind that the contents of your unit are fully protected.
What about site security?
As well as offering individual unit security, storage companies provide a range of additional security measures. When you choose self storage in Horsham, for example, you can benefit from security fencing, 24-hour digital colour CCTV and intruder alarms which are linked to both monitoring stations and the police.
In the highly unlikely event that anyone was able to gain access to the site, the high-quality steel construction of each unit would prevent them from being able to enter your unit or gaining access to its contents.
However, storage safety doesn't end there. Motion sensitive lights, smoke detectors and fully trained staff are just some of the features which keep your goods safe while they're in storage. This combination of human and technological security ensures that storage units can be kept utterly safe and secure at all times.
Protecting your unit from environmental damage
As well as preventing unauthorised access, your storage company will take steps to minimise the risk of environmental damage occurring on site. With well-maintained buildings and a full team of staff to carry out regular inspections, there simply isn't an opportunity for leaks or damp to infiltrate.
Similarly, the advanced fire protection system ensures that staff are alerted to smoke, whilst strict in-house protocols ensure that fire hazard training is fully enforced. With a comprehensive approach to storage safety, you can be confident that your storage unit is secured by a range of safety solutions.
Storing your items safely
Millions of people choose to use storage units because they offer a safe place to store their items. In fact, the level of security provided at a self-storage facility typically far exceeds the security offered at residential premises. By using a storage unit, you can benefit from an increased level of security and keep your items safe around the clock.